on friday we took down the box fort.
and had an art show instead.
these are some newer paintings. most of them are for sale for super cheap.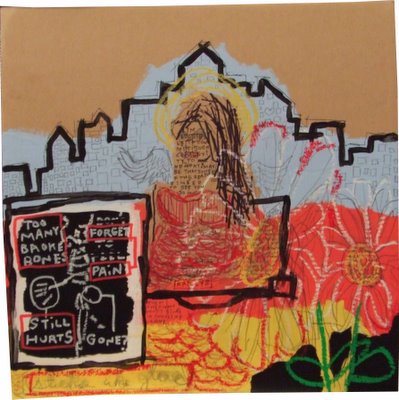 Jenny. this one's not for sale.
Let's Ride. this one actually just sold tonight.
love is boxes. sold.
Nose Goes. how about $15. the refrigerator door is like a foot and a half long. maybe two feet.
Reptile Fur. $20.
She Loves me She Loves me not. $20.
Sillystring Snowfall. $100. This one's fuckin' huge and took me like 2 months to make.
Terrordactyl. $20.
Two-headed boy pt. 2 $20
The Walrus. $20
i'll put up more for sale paintings soon. if you want me to make you a special one just ask.